Smoke-Free Homes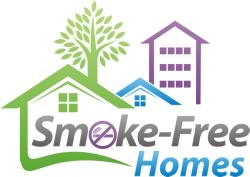 The Smoke-Free Homes: Some Things are Better Outside intervention is an evidence-based program that assists households in creating smoke-free home rules to decrease exposure to secondhand smoke. The intervention consists of four components: three mailings of educational print materials, including a tool-kit for creating a smoke-free home, and one coaching call designed to help participants create a smoke-free home using the 5-Steps outlined in the print materials. The intervention is listed on NCI's list of evidence-based cancer control programs at: https://ebccp.cancercontrol.cancer.gov/programDetails.do?programId=28303637
After qualitative interviews to understand family dynamics around household smoking restrictions, and a pilot test of the intervention, we conducted a randomized controlled trial in collaboration with the United Way of Greater Atlanta 2-1-1. Line agents from 2-1-1 recruited 498 participants from the metro-Atlanta area to participate in the study. Our main outcome was the implementation of smoking bans in the homes and the related reduction in secondhand smoke exposure. Data were collected at baseline, three months and six months post baseline. A randomly selected subsample received an air nicotine monitor at 3-month follow-up to validate self-report of smoke-free home status..
Our results showed that more intervention participants made their home smoke-free than comparison participants. We next conducted an effectiveness trial in North Carolina with the 2-1-1 agency delivering the intervention, followed by a second effectiveness trial in Texas. Results from these trials similarly showed program effectiveness. We then conducted a national grants program to disseminate the research-tested Smoke-Free Home Program. The goal was to accelerate dissemination of the Smoke Free Homes intervention while systematically studying its implementation and effects in diverse 2-1-1 systems across the U.S.
In addition to the University of North Carolina and University of Texas Health Sciences Center we had a large number of partners on this project, including Washington University. We were guided by an Advisory Committee comprising 2-1-1 agencies in Atlanta, Houston, and North Carolina, along with state tobacco control programs in Georgia, Missouri, North Carolina and Texas. We also collaborated with several tribes to adapt the intervention for American Indian/Alaska Native families. This phase of the Smoke-Free Homes Project was funded through the National Cancer Institute's State and Community Tobacco Control Research Initiative, Cooperative Agreement # U01 CA154282.
Current Research on Smoke-Free Homes
We now have several NCI-funded studies of the Smoke-Free Homes intervention. The first is to rigorously test whether the intervention, when expanded to include smoke-free vehicles, can promote smoking cessation when integrated into the 5A's for tobacco cessation within primary care. We are collaborating with federally qualified health centers across the state of Georgia for this research.
We are also collaborating with Georgia State University in testing whether braiding the Smoke-Free Homes intervention with a widely disseminated parenting skills program called SafeCare leads to smoke-free home rules and decreased exposure to secondhand smoke among families interfacing with child protective services.
Third, we are collaborating with the Inter-Tribal Council of Michigan and the Great Plains Tribal Leaders Health Board to test whether an adapted version of the intervention is effective in creating smoke-free homes in tribal communities.
A fourth study of the intervention is underway at Washington University to test whether offering the Smoke-Free Homes intervention in addition to the Quitline may increase reach of smoking cessation services.
For a list of publications and to request sample materials from the EPRC's Smoke-Free Homes program, click here.