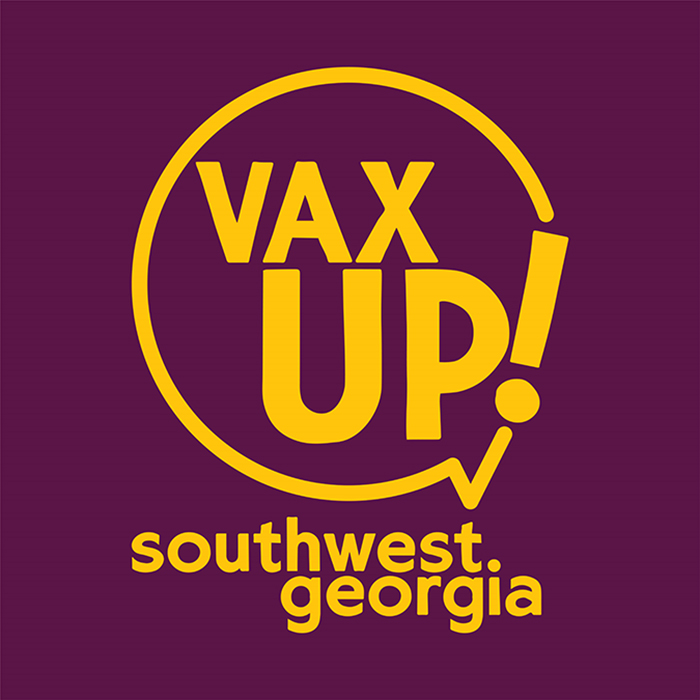 Vax Up! Southwest Georgia
The goal of Vax Up! Southwest Georgia is to conduct and evaluate an applied public health project that refines the communities of focus; diagnoses social and behavioral drivers of vaccine uptake; and designs, implements, and scales up effective interventions to increase vaccine confidence and uptake in the 24-county region of Southwest Georgia. Building on a 17-year partnership between Emory University and key stakeholders in Southwest Georgia, the EPRC is poised to join the national network of academic, public health, and community partners to work together to implement behavioral interventions to increase uptake of COVID-19 vaccines, especially among communities disproportionately affected by COVID-19. By participating in the Connecting Behavioral Science to COVID-19 Vaccine Demand (CBS-CVD) network, the proposed project aligns with the mission of the EPRC, which includes a goal to reduce health disparities in rural Georgia and beyond. The priority population of this project is Non-Hispanic Black persons and those living in rural communities. This project will be conducted in three overlapping phases over the 12-month period, April 15, 2021-April 16, 2022:
Phase I Collect Data for Action: We started by expanding our current work group to include members of the relevant county health departments and others. A survey of COVID-19 Vaccine opinions was distributed electronically to community members starting in March and April 2021 to 138 survey participants. Additionally, 35 participants (including 16 who took part in the initial survey) also participated in follow-up key informant interviews to further understanding of the barriers and facilitators of vaccine confidence and uptake. The qualitative and quantitative data were used to develop a training manual for natural helpers. This manual sought to build on the existing CDC vaccine toolkit curricula.


Phase II Build Evidence Base on Solutions to Increase Vaccine Confidence and Uptake: We will conduct three natural helper trainings, one in each of three regions of our catchment area. Each training will prepare approximately 20 natural helpers to deliver tailored educational outreach, schedule vaccination appointments, follow-up with community members, and document their work. The natural helpers will be deployed in a phased manner and supported through monthly update sessions that support their effectiveness and ability to make mid-course corrections in their approach.


Phase III Evaluate Solutions and Strengthen Community Engagement: Our process evaluation will monitor fidelity to the intervention protocol (via an Event Form that is submitted electronically at the conclusion of each event) and Community Member Follow-up Form that is used to overcome barriers to appointment adherence (to both first and second doses as needed). The outcome evaluation will monitor vaccination uptake among those reached by the intervention as well as county-level vaccine rates.