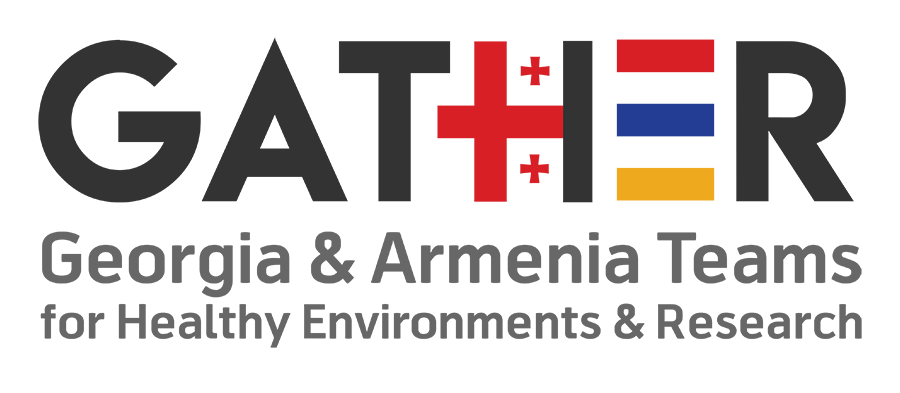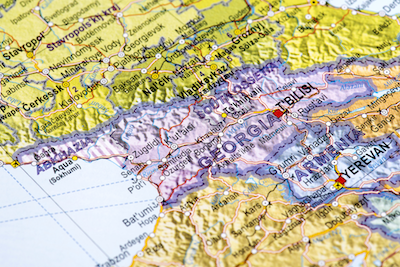 The EPRC has a strong history of evaluating community coalitions to address chronic diseases and their risk factors. While these coalitions have successfully worked to reduce unhealthy behaviors such as tobacco use within North America they have generally not been applied in low- and middle-income countries (LMICs). Local public health in many LMIC's focuses heavily on communicable disease and environmental health, with less attention paid to non-communicable disease and risk factors such as tobacco use. This is particularly important for countries with high rates of smoking and secondhand smoke exposure such as Georgia and Armenia.
The Georgia and Armenia Teams for Healthy Environments and Research (GATHER) study represents an effort to:
Build capacity for these countries to conduct high-quality mixed methods tobacco research
Test the Community Coalition Action Theory as a framework for impacting local community-driven policy change
Partners from the Georgia National Center for Disease Control and Armenia National Institute of Health have collaborated with the EPRC and George Washington University to train practitioners within local communities to build coalitions for tobacco control policy. To date, 14 community-based multi-sectoral coalitions have conducted situational analyses, and developed and implemented action plans to promote smoke-free environments. Data collection for this community randomized trial includes population-based surveys, coalition member surveys, document review and key informant interviews. Data analysis is underway and results will be available soon. Findings will serve as a catalyst for future action-oriented science and evidence-based practice to support tobacco control progress in this region and broadly.