Project ACTS
Community-based intervention to increase organ donor commitment in African American Communities
Kimberly Jacob Arriola, PI http://sph.emory.edu/faculty/profile/#!KJACOBA
Co-Investigators: Rachel Patzer, Jennie Perryman and Nancy Thompson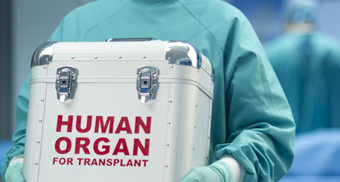 Project ACTS II (About Choices in Transplantation and Sharing) was developed to address many barriers to organ and tissue donation among African Americans (AAs) such as lack of knowledge and awareness, concerns about inequalities in the organ allocation system and religious beliefs. The Project ACTS II intervention is implemented in targeted metro-Atlanta areas and uses trained community healthworkers to reach a goal of 2,000 community members. Project activities will identify to what extent Project ACTS II is effective at increasing registration on the state donor registry in areas that have the highest percentage of AAs and the lowest percentage of donor registration. Project ACTS II is funded by the National Institutes of Health (NIH) and National Institute of Diabetes and Digestive and Kidney Diseases (NIDDK).
Web-based donation education for African American Adults
Kimberly Jacob Arriola, PI http://sph.emory.edu/faculty/profile/#!KJACOBA
Co-Investigators: Rachel Patzer, Jennie Perryman and Nancy Thompson
The goal of Project Web ACTS is to increase the number of adults who go online to designate their consent to become organ donors in the Georgia state donor registry (Donate Life, Georgia).  Specific study aims are to develop and refine a web-based version of Project ACTS II, launch the Project ACTS II website, and compare the effectiveness of the two website interventions (ACTS II versus the control website, Donate Life, Georgia) in driving registration to the online Georgia state organ donor registry. Project Web ACTS is funded by the Health Resources and Services Administration (HRSA) through the Division of Transplantation (DOT).