Director: Dr. Michelle C. Kegler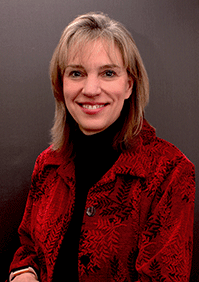 Michelle C. Kegler, DrPH, MPH, is a Professor in the Department of Behavioral Sciences and Health Education (BSHE) at the Rollins School of Public Health (RSPH). Dr. Kegler has almost 30 experience designing, implementing and evaluating community-based health promotion programs.
She has an established track record in community-based participatory research, environmental influences on health, tobacco control, evaluation, and community collaboration. She and her team have recently completed a series of studies on smoke-free homes and several studies on weight gain prevention through changing the home environment. She is currently leading an evaluation of the Healthcare Georgia Foundation's Two Georgias Initiative focused on health equity and is co-leading a project that will create community coalitions for tobacco control in Armenia and Georgia. She also co-leads the community engagement core of Emory's environmental health center (HERCULES) and leads the Intervention Development, Dissemination and Implementation shared resource through Winship's Cancer Institute.
Additionally, Dr. Kegler leads the CDC-funded core research project to conduct a hybrid implementation effectiveness trial to assess the impact of a telephone-based home food environment intervention on weight-related dietary behaviors among 2-1-1 callers. e‑mail: mkegler@emory.edu
Associate Director: Dr. Cam Escoffery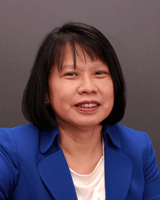 Cam Escoffery, PhD, MPH, CHES is an Associate Professor in BSHE at RSPH. She has an MPH from Emory University and a PhD from the University of Georgia in the area of health promotion. Her research interests are health promotion, cancer and chronic disease prevention and control, implementation science and evaluation. She also has considerable experience in conducting public health training for the Southeastern Institute for Training and Evaluation at RSPH, Society for Public Health Education (SOPHE), and Corporate University of CDC. She has led local and national trainings on how to locate, select, implement and evaluate evidence-based interventions for public health professionals. She was the PI of the Evaluating Special Events for Cancer Screening project which involved the conduct of a systematic review of the literature on special events and key informant interviews with practitioners who deliver special events in communities in addition to evaluation of multiple special events across the U.S. to learn more about their purpose, core components, sponsors, costs and outcomes. In addition, she is exploring the adoption and implementation of evidence-based intervention among CDC's Colorectal Cancer Control Program grantees across their years of implementation and evaluating a decision-support system to train on program adaptation among health professionals. She also worked with Drs. Kegler and Berg on the Smoke-free homes project with Atlanta United Way 2-1-1 to promote smoke-free homes among low income families. e‑mail: cescoff@emory.edu
Deputy Director: Lucja Bundy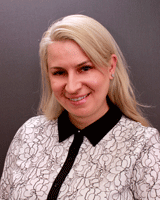 Lucja T. Bundy, MA, EdM, Deputy Director of Operations, EPRC; Associate Director of Research Projects. Ms. Bundy completed her degree in Psychological Counseling from Teachers College, Columbia University and has over 15 years of project management experience. Ms. Bundy has worked at Emory University for the last fifteen years coordinating a skin cancer prevention project (Pool Cool), a glaucoma project (I-SIGHT: Interactive Study to Increase Glaucoma adHerence to Treatment), and on multiple projects with the Cancer Prevention Control and Research Network. Currently, Ms. Bundy serves as Deputy Director of Operations and project lead for the Emory Prevention Research Center's Smoke-Free Homes project and Healthy Homes/Healthy Families Program. The Smoke-Free Homes project was a NCI funded project to develop, evaluate, and disseminate a Brief Intervention to Create Smoke-Free Policies in Low-Income Households. Current funding focuses on listing whether the intervention supports smoking cessation. The Healthy Homes/Healthy Families program is designed to target home-based environmental changes to improve healthy eating and prevent weight gain. e‑mail: lbundy@emory.edu