Director: Dr. Michelle Kegler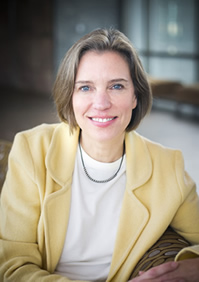 Michelle C. Kegler, DrPH, MPH, is a Professor in the Department of Behavioral Sciences and Health Education (BSHE) at the Rollins School of Public Health (RSPH). Dr. Kegler came to Emory in 1999 and was a part of the founding leadership of the Emory Prevention Research Center, serving as Deputy Director for its first five years and as co-lead of the Research and Evaluation cores of the Center.
Dr. Kegler is a recognized expert in community participatory research with almost 30 experience designing, implementing and evaluating community-based health promotion programs. Dr. Kegler has an established track record in CBPR, environmental influences on health, tobacco control, evaluation, and community collaboration. She has been integrally involved in all of EPRC core research projects, conducted through CBPR. The EPRC's research focuses on environmental influences on healthy behavior and cancer prevention. The first two studies examined home, church and work environments qualitatively and quantitatively, with respect to how they influence nutrition, physical activity and smoking behavior. The third study piloted the use of coaches in creating environmental change that supports healthy eating and physical activity in rural homes. A randomized controlled trial of this intervention was recently completed. Dr. Kegler's tobacco control research focuses on developing, testing, and disseminating a brief intervention to promote smoke-free homes in low-income households.
Dr. Kegler also serves as the Community Engagement Research Program co-lead for the Atlanta Clinical and Translational Science Institute, a collaboration between Emory University, Morehouse School of Medicine, and the Georgia Institute of Technology. She also leads the community engagement arm of Emory's new environmental health center (HERCULES) and is a member of Winship Cancer Institute's Cancer Prevention and Control group. E-mail: mkegler@emory.edu.