Healthy Homes/Healthy Families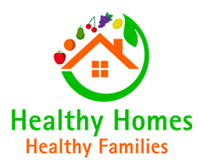 The EPRC has conducted several research studies, including the Healthy Rural Communities series, which qualitatively and quantitatively explored the relationships between diet, physical activity, and tobacco use across three settings (home, church, and worksite). Recently, we finished testing the effectiveness of a coach based intervention to prevent weight gain among adults in South Georgia. The intervention, called Healthy Homes/Healthy Families, is an environmental change intervention – coaches work with families to make changes in their home so that both their social and physical home environments are more supportive of healthy eating and physical activity.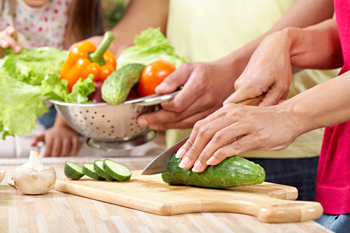 Our Healthy Homes/Healthy Families trial began in early 2011 and was completed in the summer of 2013. Participants in the study were randomized to either the intervention or control group. Participants randomized to the intervention group were coached by community health workers trained by the EPRC and the Cancer Coalition of South Georgia. The 5-month intervention was delivered through 3 home visits, 4 coaching calls, and 4 mailings of support materials. Coaches use two primary tools to guide families into creating healthier home environments: a Home Environment Profile, which is tailored to each home using baseline data, and a menu of Healthy Actions, which consists of strategies to make the home more supportive of healthy eating and physical activity. Participants randomized to the control group received 3 mailings of health education materials related to diet and physical activity. Data were collected via telephone interviews at baseline and at 6 and 12 months post baseline using a home environment survey, two 24 hour dietary recalls, and a physical activity recall. Additionally, we collected objective physical activity data using accelerometers.
We are excited about this study for many reasons. Not only is this a randomized controlled trial being conducted in the spirit of Community Based Participatory Research (CBPR), but we have also partnered with 3 Community Health Centers in South Georgia to recruit female adults ages 35-65 in the study. Our partnership with the Cancer Coalition of South Georgia, our Community Advisory Board, and the Community Health Centers have made this a unique and innovative trial. Additionally, we pilot tested a shorter but similar intervention in 2009, with promising results. Despite a smaller sample size, we saw significant changes in the home environment and food related behaviors of participants in the study. We anticipate publishing results from the current trial in late 2015 or early 2016.