Emory Cancer Prevention and
Control Research Network
Despite the growing number of evidence-based cancer prevention and control interventions and strategies to reduce the burden of cancer, most are not well adopted in local communities. The Emory CPCRN will increase the translation of cancer and HPV vaccine evidence into local communities. Wider use of effective interventions can significantly reduce cancer morbidity and mortality.
The Emory CPCRN has 6 inter-related aims and will:
Maintain and strengthen the Emory CPCRN infrastructure to support and enhance capacity-building for cancer prevention and control and implementation science research and practice at Emory and in rural communities across Georgia;
Cultivate and strengthen partnerships with communities, public health agencies, community-based organizations, and cancer control research and practice networks to promote community-based participatory approaches to preventing cancer and reducing health disparities;
Conduct national and local trainings to build capacity on adoption and implementation of evidence-based approaches in collaboration with our Southwest GA partners and regional cancer coalitions;
Assess factors related to HPV vaccination using the P3 (Practice, Provider, and Patient-Level) model to inform intervention development through a qualitative study in Southwest Georgia;

a. Evaluate a multi-level intervention employing implementation strategies of mini-grants and technical assistance on HPV vaccine series initiation and completion among clinical and community organizations in SW Georgia;
b. Assess implementation outcomes and factors related to implementation success using the Consolidated Framework for Implementation Research (CFIR) through a mixed-methods study; and

Disseminate and translate research findings to local, regional and national cancer control researchers and practitioners.
The Emory CPCRN proposed aims will enhance the capacity of clinical and community organizations in Southwest Georgia and the state through training, research and dissemination efforts. We will contribute a model for testing intervention strategies for clinical and community organizations to adopt evidence-based interventions for increasing HPV vaccination rates.
Mini-Grants Program: Putting Evidence into Practice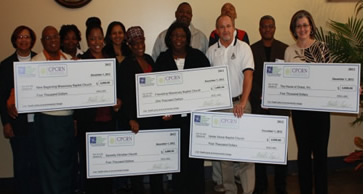 The Emory Prevention Research Center provides funding and technical assistance to organizations in southwest Georgia to promote physical activity, healthy eating, and tobacco control.
One of the EPRC's goals is to help communities find and use health promotion strategies that are promising or have proven to be effective. Since 2007, 23 organizations in 16 southwest Georgia counties have been awarded mini-grants to support chronic disease prevention efforts. Mini-grant recipients have included faith-based organizations, health care settings, worksites, schools and community-based organizations. Recipients receive funding for program expenses and receive assistance from EPRC staff in conducting their programs.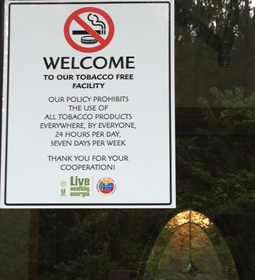 The Putting Evidence Into Action training teaches grantees and interested community leaders, practitioners, educators, and health professionals how to find, select, adapt and implement prevention programs that have been tested by research and are known to work in changing people's behaviors.
The most recent cohort of grantees implemented organizational policy and environmental changes to promote healthy eating, physical activity, and reduce secondhand smoke exposure in faith-based organizations. The focus of this round of mini-grants was to change organizational policy and the environmental setting. This approach could potentially reach more people within organizations than traditional one-on-one educational programs and could help entire organizations to make healthy lifestyle choices easier. Each recipient organization received up to $4000 for expenses over one year, and also received training and staff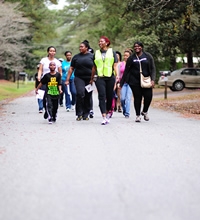 technical assistance from Emory to change their organizational policies. These changes may include offering healthy foods and beverages at events, limiting unhealthy food options, promoting use of places to exercise like walking trails and stairs; and implementing tobacco-free policies at organizational events.
Evaluation of the 2012-2014 "Prevention Strategies that Work" Mini-Grants Program
The EPRC evaluation team conducted an evaluation of the 2012-2014 cycle of the mini-grants program. All seven grantee sites participated in a process evaluation, which looked at how the program operated at the different sites. Through interviews with grantee site staff as well as the CPCRN staff members who provided technical assistance to the sites, we examined what policy and/or environmental changes each site made, as well as how they made those changes. The six church sites also participated in an outcome evaluation, which looked at the effect of the program on church members.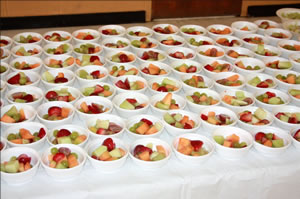 This part of the evaluation involved surveying church members once at the beginning of the program (n=321), and once after the program ended.
With church member surveys, we sought to understand what impact the policy/environmental changes had on members' awareness of the church environment as well as their own behavior.
Southwest GA Counties with Funded Mini-grant Sites (2007-2014)