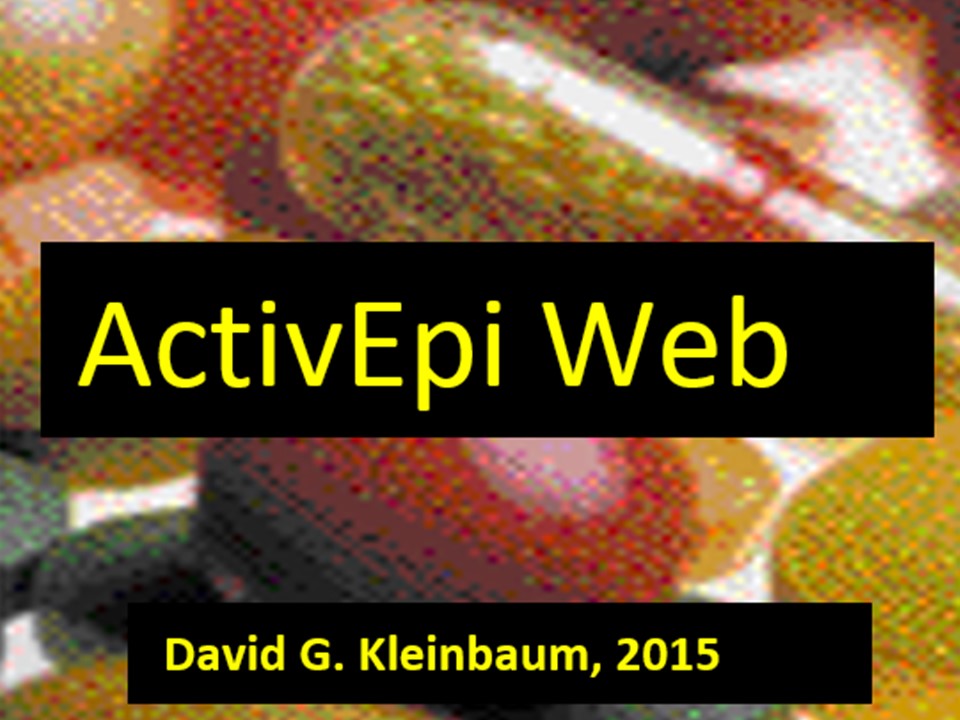 ActivEpi Web, is an electronic textbook for teaching epidemiology, available free on-line. This unique instructional tool can be accessed using the link: http://activepi.herokuapp.com.
ActivEpi Web features:
• 15 lessons (chapters), each with several activities.
• Topics covered in most introductory epidemiology texts:
study designs, measures of frequency and effect, potential impact,validity (selection, information, and confounding biases),interaction/effect modification, analysis of 2x2 tables, control of variables, stratified analysis, matching, introduction to logistic regression.
• A full range of learning activities:
Narrated instructional expositions that use video and/or animation
Interactive study questions within expositions
Interactive short quizzes
Exercises using computer software to analyze data
Homework exercises with solutions available to instructors only
• Materials for the Instructor:
PowerPoint presentation lecture materials
Homework exercises and exam questions
Answer files to homework exercises and exam questions available only to instructors