AUTHOR & COLLABORATORS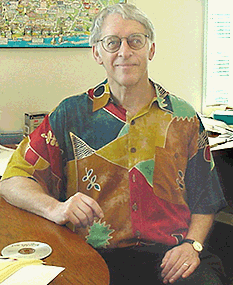 Authors of The ActivEpi Companion Text :

David G. Kleinbaum, Emeritus Professor
Kevin M. Sullivan, Associate Professor
Nancy D. Barker, Consultant
Department of Epidemiology
Rollins School of Public Health, Emory University
Atlanta , GA, USA
Contributors to ActivEpi Web and the ActivEpi Companion Text
Irene M. Van der Meer and Albert Hofman of the Department of Biostatistics and Epidemiology at Erasmus University in Rotterdam, The Netherlands contributed nine activities to ActivEpi.
Stephen Pitts at Emory University 's School of Medicine and Rollins School of Public Health contributed three activities to ActivEpi.
Minn M. Soe and Kevin Sullivan at the Department of Epidemiology, Emory University, designed and developed the ActivEpi website.
Richard C. Dicker, Medical Officer, CDC, developed several quizzes and HW exercises for ActivEpi Web.
Mitch Klein, Research Emeritus Professor, Department of Epidemiology, Rollins School of Public Health, Emory University, contributed Asterisks (i.e., footnotes) and reviewed ActivEpi Web overall.
ActivEpi CD-ROM was developed in collaboration with Data Description, Inc and GORGES, inc., both located in Ithaca, New York.
The ActivEpi CD Rom, ActivEpi Web, and the ActivEpi Companion Textbook were all made possible by contract number 200-2000-100136 for the Centers for Disease Control and Prevention (CDC), Atlanta, Georgia.