AUTHOR & COLLABORATORS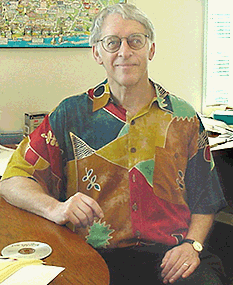 Authors of The ActivEpi Companion Text :
David G. Kleinbaum, Professor

Kevin M. Sullivan, Associate Professor

Nancy D. Barker, Consultant

Department of Epidemiology

Rollins School of Public Health, Emory University

Atlanta , GA, USA
The ActivEpi CD-ROM was developed using MediaDX in collaboration with Data Description, Inc ., Located in Ithaca, New York, Data Description is the producer of ActivStats, a CD ROM course on basic statistics (Addison-Wesley Publishers).
Irene M. Van der Meer and Albert Hofman of the Department of Biostatistics and Epidemiology at Erasmus University in Rotterdam, The Netherlands contributed nine activities to ActivEpi.
Stephen Pitts at Emory University 's School of Medicine and Rollins School of Public Health contributed three activities to ActivEpi.
Minn M. Soe and Kevin Sullivan at the Department of Epidemiology, Emory University, designed and developed the ActivEpi website.
The authors would like to thank Scott Outmann, Marinell Barber and Fatimah Johnson for their invaluable thoughtfulness and input during the development of this website.
ActivEpi was made possible by contract number 200-2000-100136 for the Centers for Disease Control and Prevention (CDC), Atlanta, Georgia.