Clinical & Translational Science Institute (ACTSI)
Community Engagement Research Program (CERP)
ACTSI-CERP Mission Statement:
The Community Engagement Research Program supports community-university research partnerships, obtains community input into university research, and increases health research in community settings that is responsive to the health needs of the community.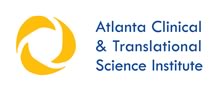 The goal of the ACTSI Community Engagement Research Program (CERP) is to unite existing academic-community research partnerships, develop new bi-directional collaborations and interface with other ACTSI components. A key function of the CERP has been to increase the capacity of communities to participate in research (including the identification of research questions and topics for discovery) and to work toward the improvement of their own health. The CERP seeks to transform research from a scientist-subject interaction that generates publishable data to a more equitable partnership -- one in which the process of research, as well as the outcomes, benefit both the researchers and the partner community.